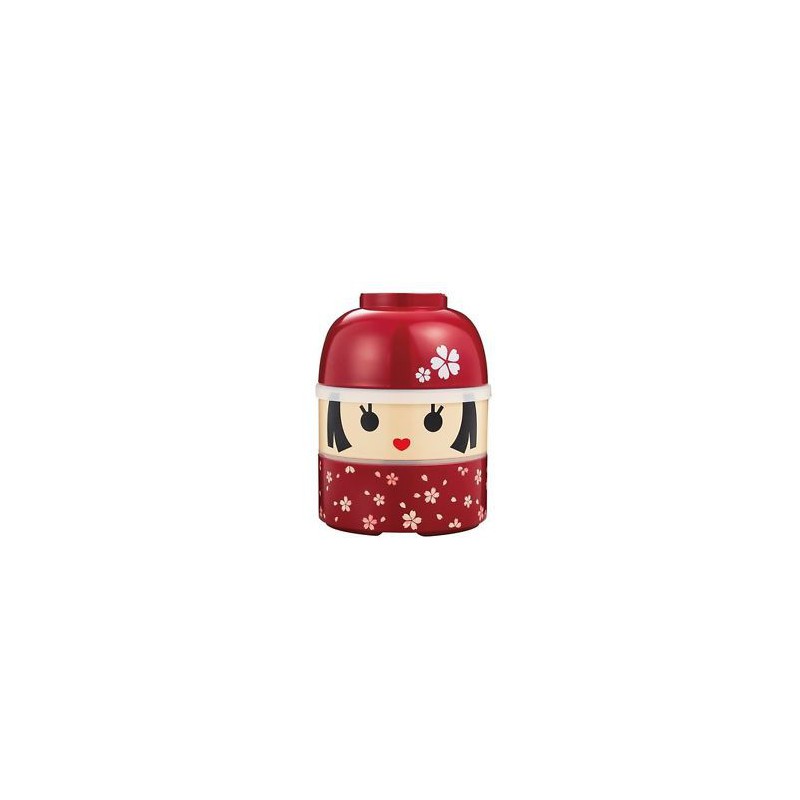  
Bento Box Hanako
Bento box / Lunch box Hanako
made in Japan
diameter 10 cm
height 13 cm
three layers
content 640 ml
We will ship your order within 1-2 working days 
Order safely and reliably. We carry the Certificaat Thuiswinkel Waarborg.
Is the product information on this page not in English? We are in the process of translating all our products. Thank you for your understanding. Do you wish to receive more information on a specific product? Please contact us.
Security policy
Delivery options
Return policy
Bento box / Lunch box Hanako
made in Japan
diameter 10 cm
height 13 cm
three layers
content 640 ml

This Kokeshi bento box is perfect for on the go. The top is an upside-down cup, keep a bag of miso soup in it, add hot water and you're done! The second layer can be sealed airtight (great for salad, curry, etc.) and does not leak. The bottom is perfect for storing rice, sushi, etc.
Japanese Bento Boxes and Bento Accessories: In Japan, bento is the collective name for food or packed lunches. The first bento boxes were simple bamboo tubes around the 5th century, which soon developed into small wooden boxes, as the practical use was evident early on: thanks to your bento you were well looked after, even if you worked in the field for a long time or laundry hunting. Later bento boxes were also brought to the theater for kabuki performances so that the often long performances did not have to be hungry. And even today, Bento is as popular as ever.
In addition to shops that are fully specialized in take-away boxes, you can also go for lunch to go in many supermarkets, combis and train stations. The bento is as popular with children as it is with adults, at school, at work and at the Hanami picnic. If you have the time, you can prepare the bento yourself; there are hundreds of bento recipes on the internet and even cookbooks on this trend. Different dishes are often separated from each other by small dishes made of silicone, prefabricated dividers, or dividers made of paper and plastic, because the same applies to the lunch you take with you: each dish has its own place and is not mixed with others. Of course, dishes that can also be eaten cold are particularly suitable, but nowadays you can heat your bento almost anywhere, which increases the variety of dishes that you take with you.