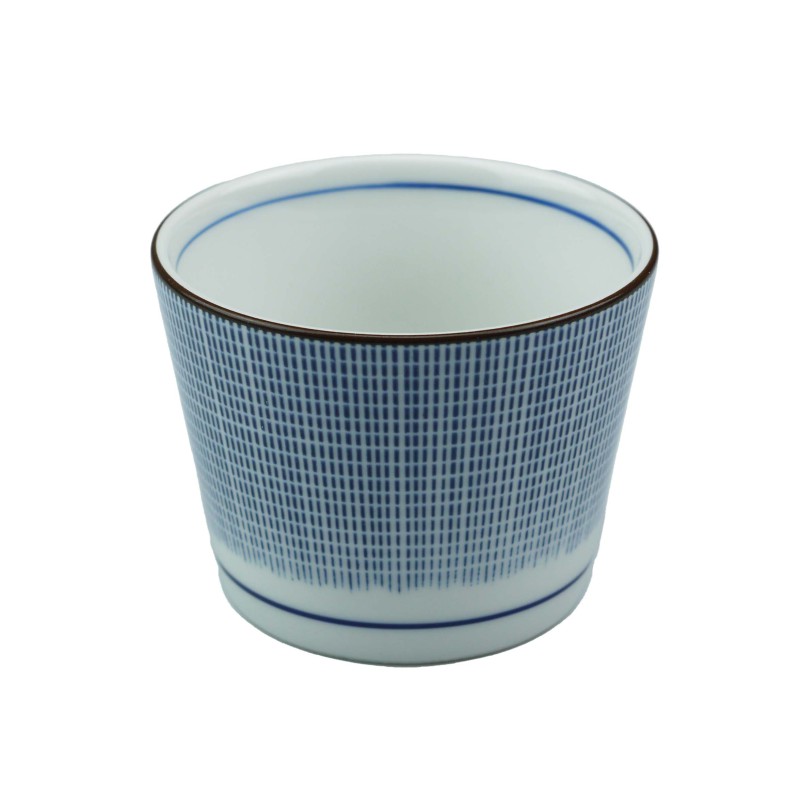  
Soba Choko Sendan Tokusa
Soba Choko Sendan Tokusa
made in japan
ceramics
diameter 8 cm
height 6.2 cm
We will ship your order within 1-2 working days 
!!!! Do you place an order between July 29th - August 14th? Your order will be shipped on Monday August 15th.
Order safely and reliably. We carry the Certificaat Thuiswinkel Waarborg.
Is the product information on this page not in English? We are in the process of translating all our products. Thank you for your understanding. Do you wish to receive more information on a specific product? Please contact us.
Security policy
Delivery options
Return policy
Soba Choko Sendan Tokusa
made in japan
ceramics
diameter 8 cm
height 6.2 cm

Originally, soba choko were used as spice holders or drinking cups, but nowadays they are also widely used to store sauce for dipping noodles. Soba choko have been produced for centuries in various regions of Japan, including Imari/Arita (Hizen) in Kyushu, Seto in Aichi, Kirikomi in Sendai, and Oda in Tosa. Each region produced its own unique design, color and shape.