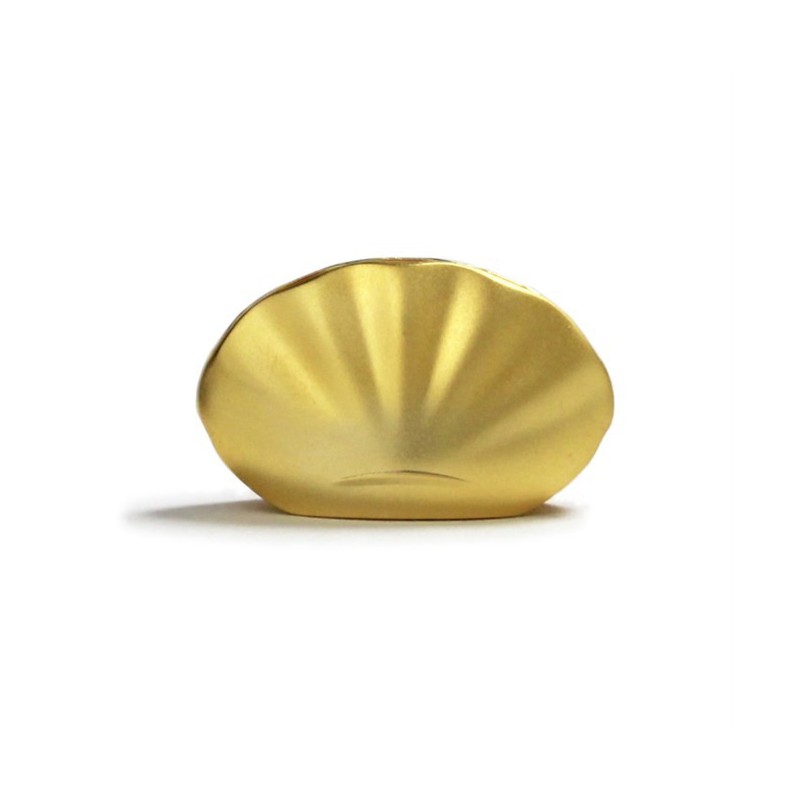  
Incense holder Kolip Shell - Matt Gold
Incense holder Kolip Shell - Matt Gold
Made in Japan
Material: Zinc Alloy, Surface: finished by plating
Size: W 3.8 x H 2.3 (cm)
We will ship your order within 1-2 working days 
Order safely and reliably. We carry the Certificaat Thuiswinkel Waarborg.
Is the product information on this page not in English? We are in the process of translating all our products. Thank you for your understanding. Do you wish to receive more information on a specific product? Please contact us.
Security policy
Delivery options
Return policy
Incense holder Kolip Shell - Matt Gold
Made in Japan
Material: Zinc Alloy, Surface: finished by plating
Size: W 3.8 x H 2.3 (cm)
Open the shell, grasping the bulging part softly with the pad of your fingers. Secure the incense into one of the five recesses on the shell, and fasten it.
Use with a tray made from heat-heat-resistant material to catch the ash.
Other ways to use
While the Kolip Shell is a unique incense holder, it also has a practical use to fasten memos, to hold photos as a decoration, or can simply be used as a paper weight.