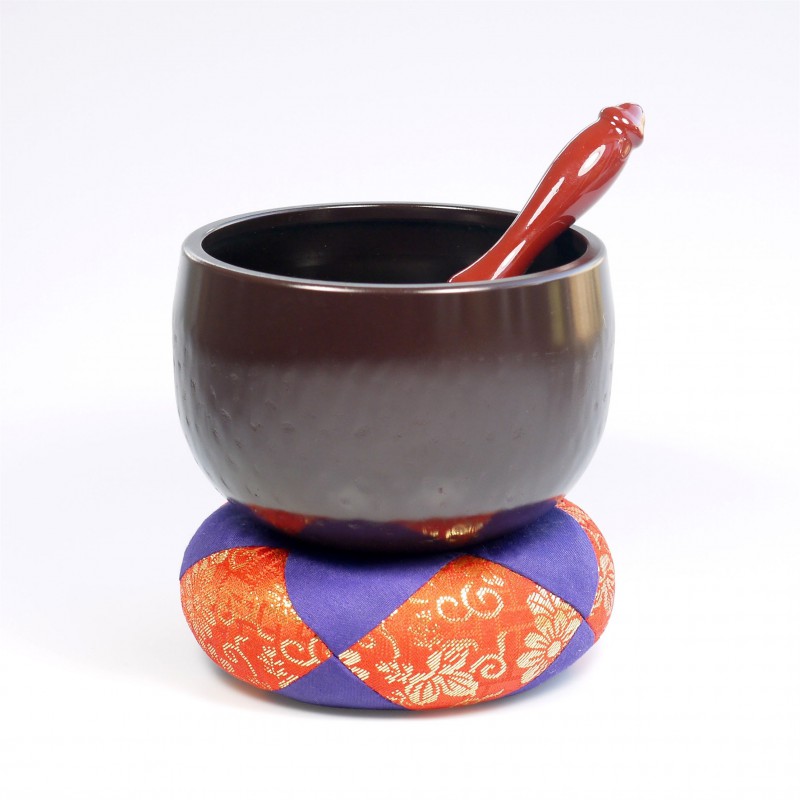  
Singing bowl 36 cm Daitokuji Rin Japan
Singing bowl Daitokuji Rin 36 cm Japan
diameter: 36 cm
material: bronze
color: brown-black
made in Japan
including stick and cushion
We will ship your order within 1-2 working days 
Order safely and reliably. We carry the Certificaat Thuiswinkel Waarborg.
Is the product information on this page not in English? We are in the process of translating all our products. Thank you for your understanding. Do you wish to receive more information on a specific product? Please contact us.
Security policy
Delivery options
Return policy
Singing bowl Daitokuji Rin 36 cm Japan
diameter: 36 cm
material: bronze
color: brown-black
made in Japan
including stick and cushion
These singing bowls have a rich timbre that lasts a long time. The bronze singing bowls are cast and then painted with Urushi, a Japanese lacquer.