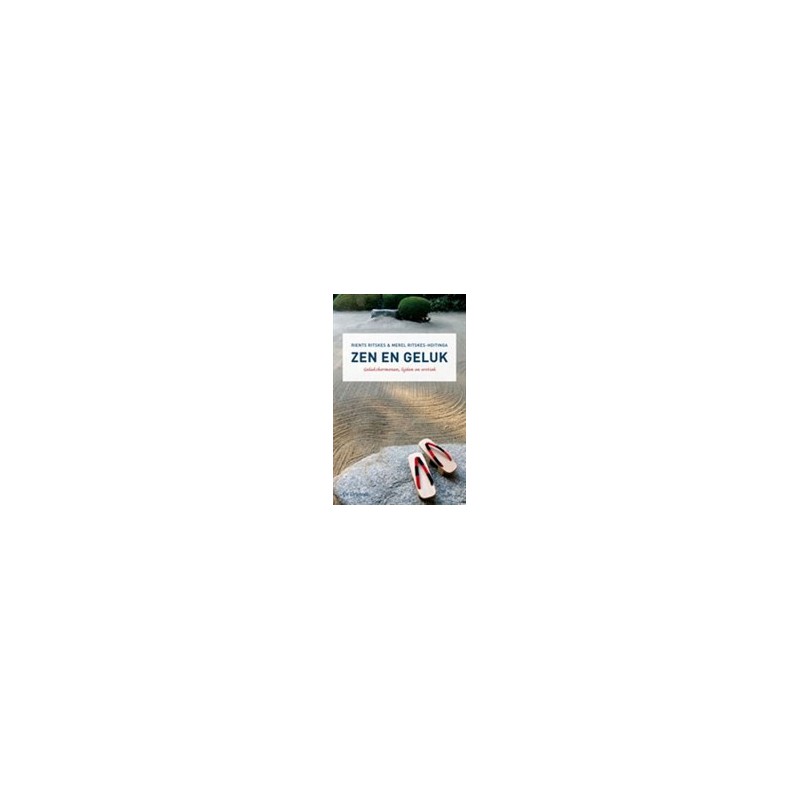  
Zen en geluk
Geluk is niet iets willekeurigs maar een reactie die bewust kan worden gestimuleerd, dat is het motto van Zen en geluk. Endorfinen, de gelukshormonen in ons lichaam, maken we zelf aan en wij kunnen op deze aanmaak invloed uitoefenen. Zen en Geluk legt uit wat gelukshormonen zijn en welke functie ze hebben in gezondheid, geluk en creativiteit.
We will ship your order within 1-2 working days.
Order safely and reliably. We carry the

Thuiswinkel Waarborg Certificate

.

..

Is the product information on this page not in English? We are in the process of translating all our products. Thank you for your understanding. Do you wish to receive more information on a specific product? Please 

contact us

.
Geluk is niet iets willekeurigs maar een reactie die bewust kan worden gestimuleerd, dat is het motto van Zen en geluk. Endorfinen, de gelukshormonen in ons lichaam, maken we zelf aan en wij kunnen op deze aanmaak invloed uitoefenen. Zen en Geluk legt uit wat gelukshormonen zijn, welke functie ze hebben in gezondheid, geluk en creativiteit en hoe we optimaal onze mogelijkheden kunnen inzetten om deze hormoonproductie te beinvloeden.

Zen en Geluk:
- De Pavlov-reactie: Jezelf ziek of gelukkig programmeren
- Drie meditatie-niveaus
- Actieve en passieve gelukshormonenproductie
- Scherper zien door adrenaline
- Concentratie, energieproblemen en onverwerkte emoties
- Bubbels in ons brein: Kennis, emotie, gedrag en lichaam
- Geluk zichtbaar tussen de oren: De filosofie van het geluk
- Doel en geluk: Doelbewust is succesvol
- Zelfvertrouwen: Bewustzijn geeft tijd en energie
- Wat is Geluk? - De kunst van het leven; Pillen of sporten
Data sheet
Author

Rients Ranzen Ritskes, M. Ritskes-Hoitinga

Hardcover/Paperback:

Paperback

Number of pages

175

Verschijningsdatum:

september 2003

Language

Nederlands
Customers who bought this product also bought: