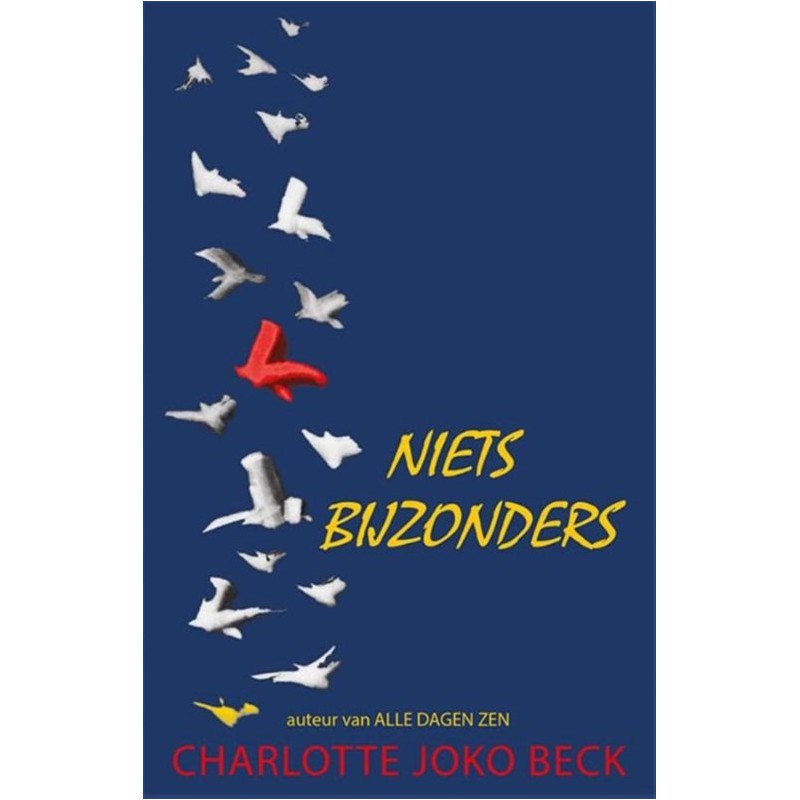  
Niets bijzonders
In haar eenvoudige maar messcherpe lezingen en gesprekken met mensen ontleedt Joko Beck feiloos de manier waarop wij ons vastklampen aan het ego. Ze laat zien hoe zen en meditatie elk aspect van ons leven kunnen veranderen
We will ship your order within 1-2 working days.
Order safely and reliably. We carry the

Thuiswinkel Waarborg Certificate

.

..

Is the product information on this page not in English? We are in the process of translating all our products. Thank you for your understanding. Do you wish to receive more information on a specific product? Please 

contact us

.

In haar eenvoudige maar messcherpe lezingen en gesprekken met mensen ontleedt Joko Beck feiloos de manier waarop wij ons vastklampen aan het ego. In de verschillende hoofdstukken over aandacht, pijn, verwondering, gewaarzijn en vrijheid laat ze zien hoe zen en meditatie elk aspect van ons leven kunnen veranderen. Door een helder inzicht in onze verborgen motieven, emotionele reacties en patronen, kan een gewaarzijn ontstaan dat ons uit onze eigen kooi kan bevrijden. Dan kunnen we ons volmaakt laten meedrijven met de stroom van het leven. Haar westerse vorm van geen-onzin-zen is even direct als eenvoudig. NIETS BIJZONDERS brengt je voortdurend terug naar de essentie van het bestaan, het aanwezig zijn in het hier en nu.
auteur: Joko Beck
isbn 9789063501136
paperback
256 pagina's
april 2016
Data sheet
Hardcover/Paperback:

Paperback

Language

Nederlands
Customers who bought this product also bought: