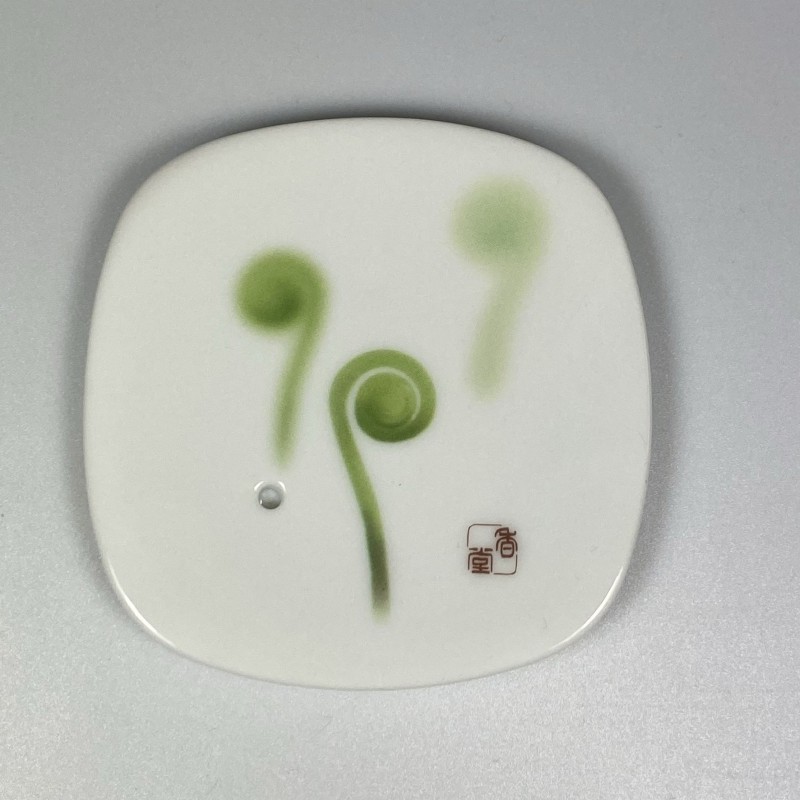  
Incense Bowl Fiddlehead Fern
Japanese incense bowl Fiddlehead Fern | Yume no Yume (Dream of Dreams)
made in Japan
ceramic
dimensions 8 x 8 cm
with hole for incense
also suitable for cone and spiral incense
We will ship your order within 1-2 working days.
Order safely and reliably. We carry the

Thuiswinkel Waarborg Certificate

.

..

Is the product information on this page not in English? We are in the process of translating all our products. Thank you for your understanding. Do you wish to receive more information on a specific product? Please 

contact us

.
Japanese incense bowl Fiddlehead Fern | Yume no Yume (Dream of Dreams)
made in Japan
ceramic
dimensions 8 x 8 cm
with hole for incense
also suitable for cone and spiral incense
Ceramic plate with a hole made to hold an incense stick. The delicate design reflects the art of nature - Japanese style - and depicts dreamy, peaceful images inspired by the changing seasons.
Customers who bought this product also bought: