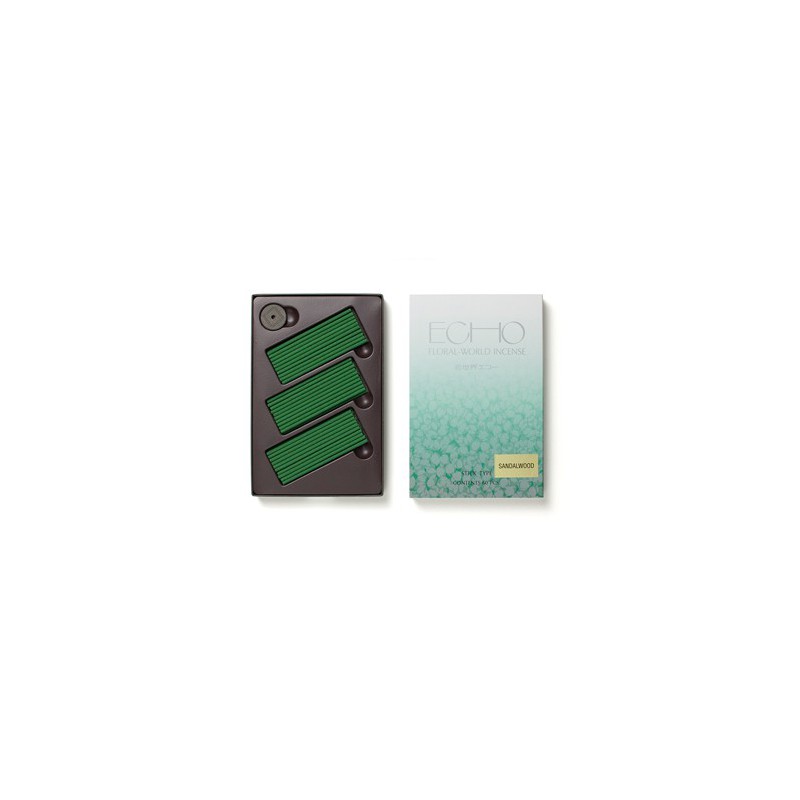  
Incense Floral World ECHO Sandalwood
Floral World ECHO Sandalwood, Japanese incense from Shoyeido 
Stick length 7 cm
burning time ± 15 minutes
A box contains 60 sticks (sandalwood)
including incense holder
We will ship your order within 1-2 working days 
Order safely and reliably. We carry the Certificaat Thuiswinkel Waarborg.
Is the product information on this page not in English? We are in the process of translating all our products. Thank you for your understanding. Do you wish to receive more information on a specific product? Please contact us.
Floral World ECHO Sandalwood, Japanese incense from Shoyeido 
Stick length 7 cm
burning time ± 15 minutes
A box contains 60 sticks (sandalwood)
including incense holder

The incense is of high quality and is suitable for any occasion. The incense is made from natural ingredients and contains pure aromas. That means no bitter smells, no synthetic oils or additives. And you can smell that!