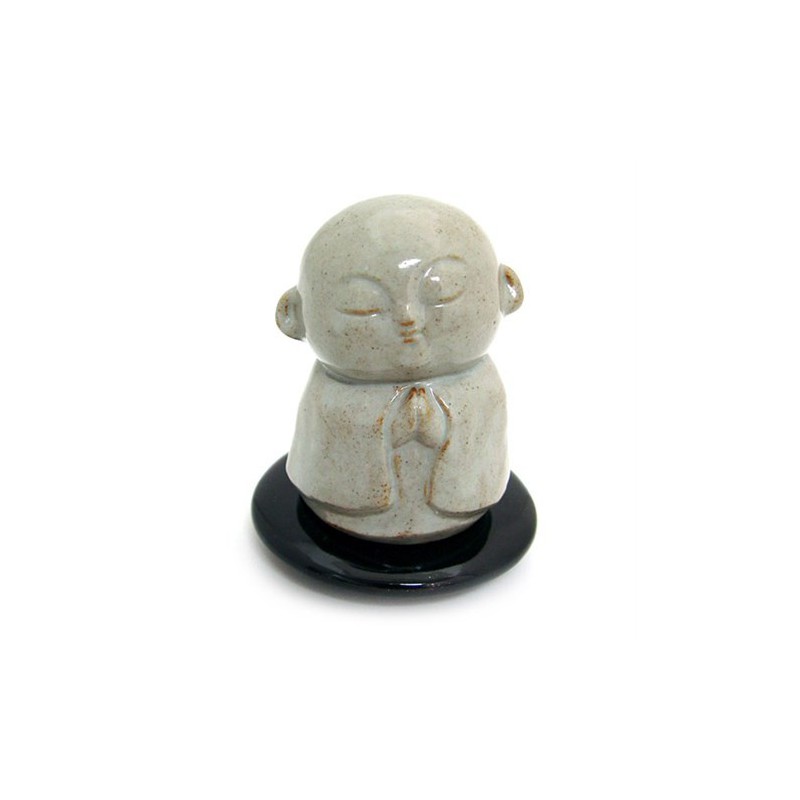  
Wierookbrander Jizo-San
Wierookhouder Jizo (de beschermer van kinderen en reizigers)
handgemaakt in Japan
hoge kwaliteit pottenbakkerij
hoogte 14 cm
geschikt voor korte (of gehalveerde) wierookstokjes of kegels
We will ship your order within 1-2 working days 
Order safely and reliably. We carry the Certificaat Thuiswinkel Waarborg.
Is the product information on this page not in English? We are in the process of translating all our products. Thank you for your understanding. Do you wish to receive more information on a specific product? Please contact us.
Security policy
Delivery options
Return policy
Wierookhouder Jizo (de beschermer van kinderen en reizigers)
handgemaakt in Japan
hoge kwaliteit pottenbakkerij
hoogte 14 cm
geschikt voor korte (of gehalveerde) wierookstokjes of kegels
De Jizo Bodhisattva is een van de meest geliefde en vereerde Bodhisattva's in het Mahayana boeddhisme. Jizo is de belichaming van de Bodhisattva Gelofte, het streven om alle wezens te bevrijden van het lijden. Hij is de beschermer van vrouwen, kinderen en reizigers in de zes rijken van het bestaan. In India is hij bekend als Ksitigarbha, in China als Dizang, in Korea als Jijang Bosal en in Japan als Jizo Bosatsu.
De functie van deze grote Bodhisattva is om reizigers te begeleiden bij zowel de fysieke en spirituele sferen. In Japan is het gebruikelijk om beelden van Jizo plaatsen op kruisingen van wegen en paden zodat de juiste weg wordt gekozen. Jizo wordt vaak afgebeeld als een kind-monnik, of als een pelgrim die een staf draagt met zes rinkelende ringen om zijn komst aan te kondigen. 
Jizo is ook speciaal voor zwangere vrouwen en voor degenen wier kinderen zijn gestorven. Standbeelden van Jizo worden soms voorzien van kleine kinderkleding of mutsjes. Rouwende ouders plaatsen speelgoed en andere offers naast een Jizo standbeeld om zijn bescherming voor hun dode kind te vragen. Offers worden ook aangeboden door ouders aan Jizo om te bedanken voor het redden van hun kinderen die genezen van een ernstige ziekte.
Customers who bought this product also bought: